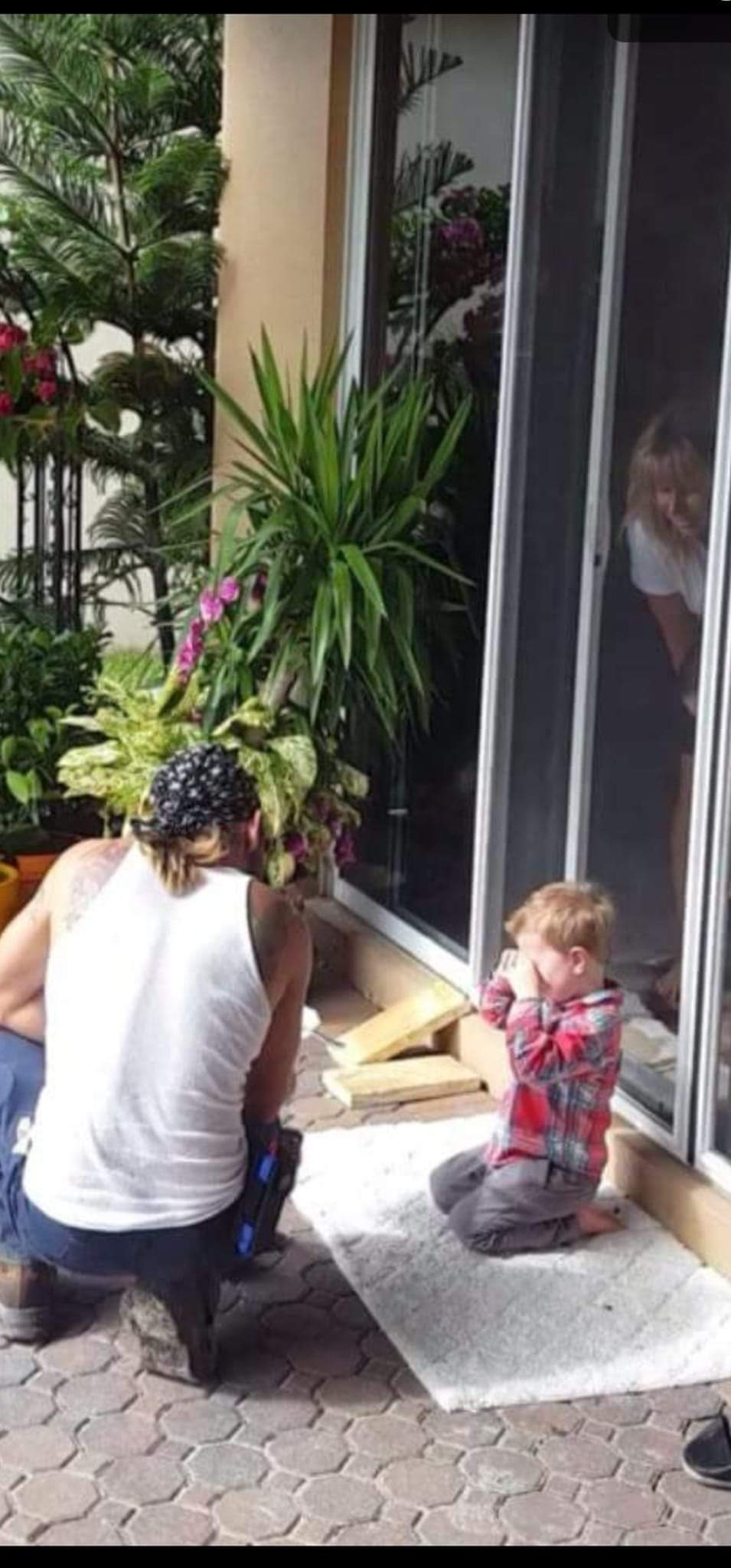 EMPOWERING LIVES WITH PURPOSE:
Can you think of a time when someone little made a huge impression on you in some way?
"Come, my children, listen to me; I will teach you the fear of the Lord." (Psalm 34:11)
I think back to a time when I learned something profound from my grandchild.
I was inside preparing dinner with my daughter and scurrying around the kitchen to get the table set for the 5 of us to have dinner. My grandson – 3 years old at the time, was looking out the window watching a landscaper who had been hard at work laying rocks outside and building our pool.
As we all sat down to eat dinner, my grandson reminded us that the man outside needed to eat too. I asked him if he'd like to bring a plate of food outside to give to this hard-working man covered in dirt? He agreed.
Preparing the plate with food, we helped little  Josiah bring it outside the sliding glass patio door. The man came closer to see what this little boy wanted only to be surprised that this tiny man wanted to give him a plate of food to eat. He obviously seemed caught off guard but grateful. He bent over to take the plate of food. He thanked little Josiah and then began to eat it.
Josiah quickly reminded the man just as he was taking his first bite, that he didn't pray.
 Little Josiah quickly said to the worker "you have to  pray first."
 A bit startled about being corrected, the worker said "oh yes, of course" and then he knelt down beside my grandson. It was one of the most precious sites I will treasure in my heart forever.
 Josiah in his little voice prayed for the man's food. The man was obviously touched with emotion from the child's act of love. When the man saw Josiah was done praying, he hugged him tenderly.
Thankfully my husband captured this photo from inside the house.
 We were all in tears as the rest of our family peered out the window at this tiny example of God's love in front of us.
What small person do you know that could teach you something beautiful? Please take time in your schedule to pour into your children and grandchildren about the things of God as you are able. You never know how He will use them to reach others someday.