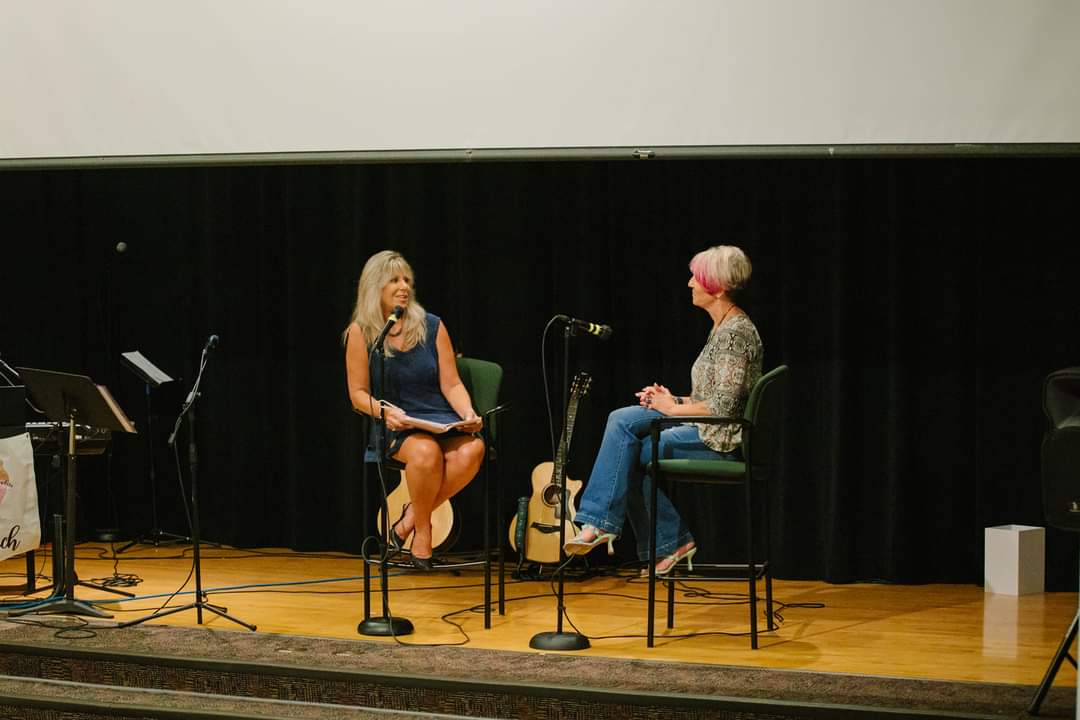 EMPOWERING LIVES WITH PURPOSE:
This devotion is actually a "comment" that was left in the group from June 10, 2022. It was written from the heart of one of our leaders unable to attend the Renew conference. Be blessed.
Isaiah 55:9-11
NLT
9 For just as the heavens are higher than the earth,
    so my ways are higher than your ways
    and my thoughts higher than your thoughts.
10 "The rain and snow come down from the heavens
    and stay on the ground to water the earth.
They cause the grain to grow,
    producing seed for the farmer
    and bread for the hungry.
11 It is the same with my word.
    I send it out, and it always produces fruit.
It will accomplish all I want it to,
    and it will prosper everywhere I send it.
I can relate to this scripture and with the devotion on trusting God in all circumstances.
It is absolutely amazing and mind-blowing what God was able to do through this Renew Event and the pending storm that was surrounding it. I was doubting myself… I was questioning if the event should go forward with the approaching storm so massive.
But God….
Wow!
He came through on everything that He promised. He not only brought so many amazing women to the event, He protected each of them from the storm.
The University absolutely had a shield around it for the day. The amount of damage in Miami and surrounding areas was devastating… but God blessed the obedience of those who persevered, not knowing if one person would come or many… and they trusted God and it went on. God was trusted with everything! And lives were changed because of it.
I remember watching the news and wondering if it was the best choice to put my 20-year-old daughter Annalise on a plane to head to Florida. I would be sending her straight into the storm. It was so uncertain at this point. I asked Annalise how she felt about it too. She said, "Mom, I have to go… God would not arrange all of this if He didn't want me to go, and I have to trust Him in my own storms."
It was at that moment I knew that God would use this storm to build her faith, trust, and confidence. She has to go through storms with God on her own. This was her first "big girl" thing without me, and I am so proud of her. I even sent her through the Atlanta airport by herself. And she was changed by all of it! She even got to go paddle boarding for the first time. Thank you, Sara Sahm. Thank you to everyone that poured into her during the trip to Florida and the Renew Event.
So this is what God did:
️-He protected everyone in attendance.
️-He brought many women. Not just one.
️-The online guest had perfect connection despite the weather around the University.
️-Lives we're changed by this event.
️-Our faith was stretched.
️-Our trust grew like a flower.
️-We grew as a family stronger together.
️-We gave God all the glory from our obedience.
️-God's mission will continue to spread.
️And so much more.
I love you ladies. I could not dream up a more amazing ministry and group of women if I tried. This is truly a dream come true. ️️
Thank you, God, for your protection. Thank you for loving us and giving us this beautiful life to serve you and continue your mission.
To God be all the glory.