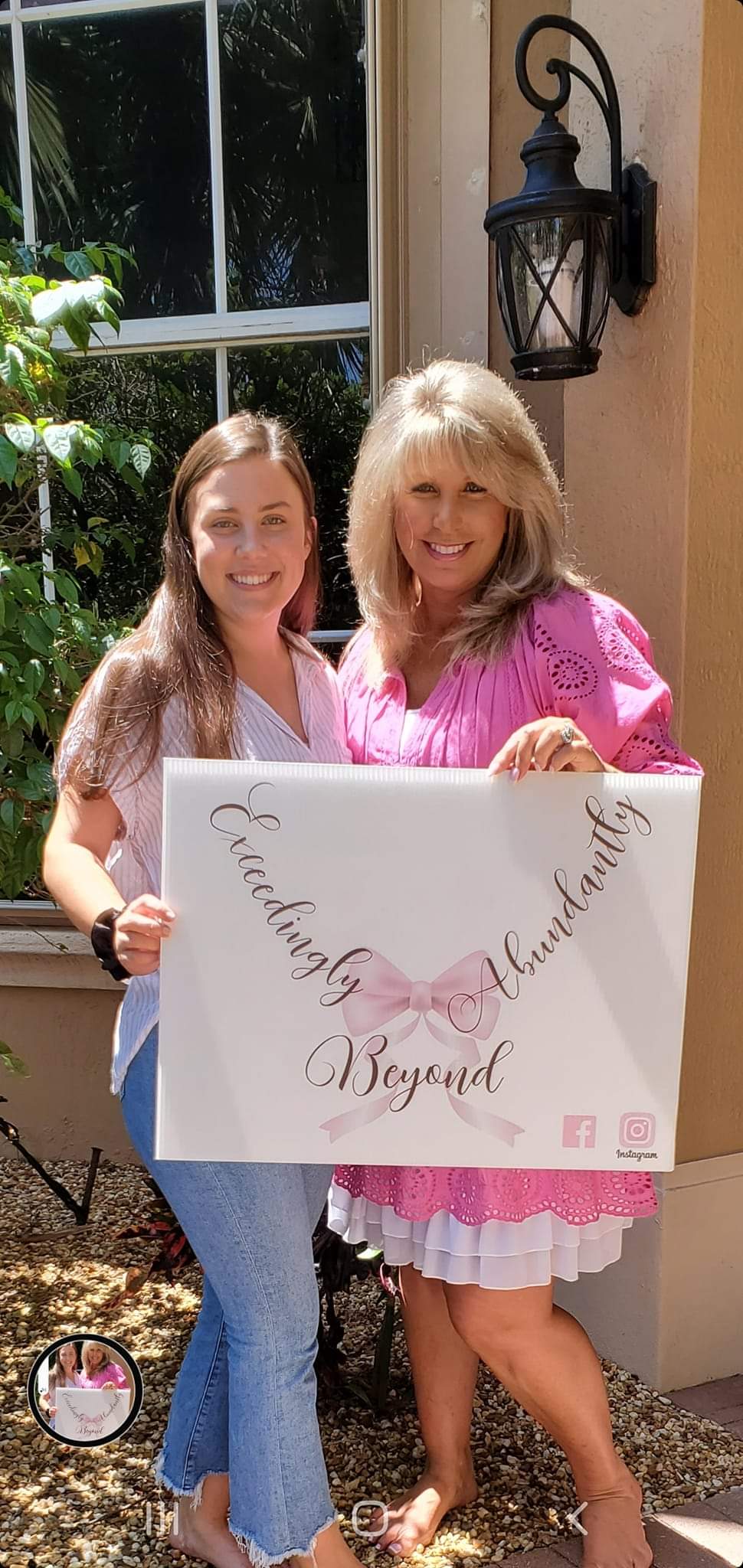 EMPOWERING LIVES WITH PURPOSE:
Your past, whether good or bad, is in the past. One of the greatest preventions of having a breakthrough in your life is because you're trapped in your mind over your past.
God wants you to anticipate the blessings He has for YOU. He has many! Endless blessings. Ground yourself in His love, His Word, and His promises which are true. By doing this you won't restrict the blessings from flowing, you will be prepared to receive them.
God does not want any of us to be fastened to the frustrations of our past or things that never came to pass. Instead, He wants us to engage eyes with Him as He resurrects our faith and redeems what has been lost.
 Losing things and people in our lives is never easy. Release it all to the One who can give you a reality beyond what you can imagine.
I often reflect on this myself because at times my loss seems unbearable. I can easily get stuck in what drags me down from my past. Past sins, past guilt or shame, and realities of missing ones I love. Maybe it's consequences that can weigh a person down, consequences from a past…but when we look to God with joy-filled anticipation, it changes our perspective.
Bury old disappointments and wounds which have drowned in the forgiveness from the cross of Christ. He shines beautifully in the light of anything that creeps into our minds to drag us under. Take his promises and hold on to them with ferocious faith. Be ready for all that He has prepared for you in 2022. It's going to be a good year with Jesus. He will carry you if you let Him.
"Stop dwelling on the past. Don't even remember these former things. I am doing something brand new, something unheard of. Even now it sprouts and grows and matures. Don't you perceive it?"
(Isaiah 43:18)