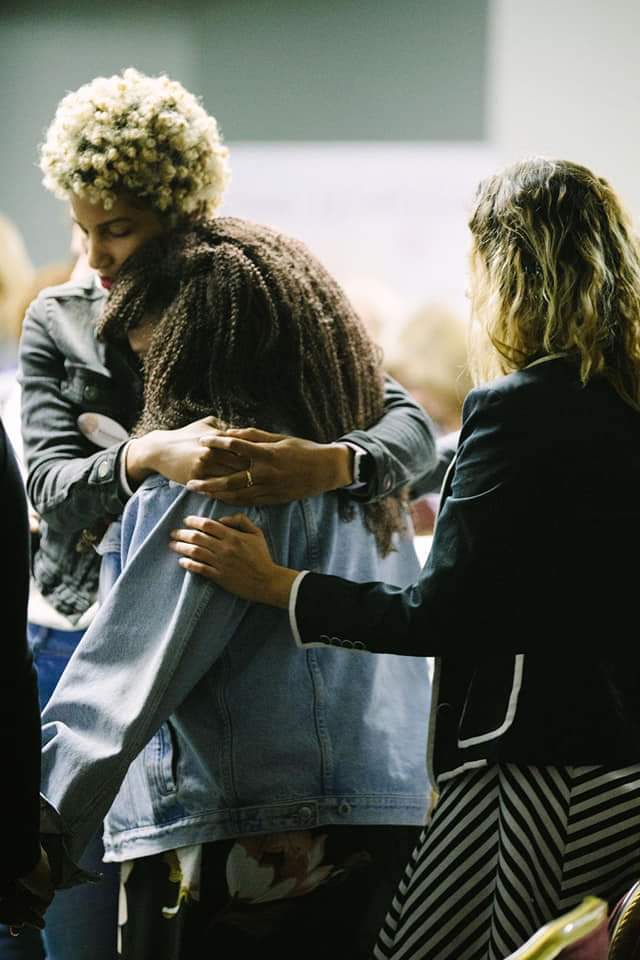 EMPOWERING LIVES WITH PURPOSE:
"Dear Lord,
 Today I pray over my sisters around the world as various countries come into my mind where they live,  including my own country. I ask You to cover all of them who seek You each day from where ever they are in their secret places.
Lord, please keep her heart, mind, and body from any kind of immorality, even this very day, this very hour.  As my sister reads her Bible, may You strengthen her, and may You deliver her from whatever evil surrounds her. May her desire be to pray with You every day and every minute she dwells on her issues throughout each day. You know her heart, please reach into it with Your hand of comfort.
 Help my sister to understand the goal of her faith is not knowledge of any "religious activity" but of the pure love that You so freely gave in Christ and the love that comes from a pure heart and good conscience.
As You say in Your word, oh God, "the goal of this command is love, which comes from a pure heart in good conscience and a sincere faith." (1 Timothy 1:5)
 God, I pray You would give my "WWL sister" Your internal condition and help her not to be distracted or deceived by any external appearances. Allow her to blossom as the daughter of the Most High God that she is, after all, she was created by You oh Lord.
 I pray that You fan the flames of her spiritual gifts and show her the ones You have given to her specifically. Allow her to find joy and thrive in her calling using these special gifts.
Lord, I thank You for this ministry and the ability to connect with sisters from around the world for Your honor and glory. Will You please help each and every woman who reads this prayer in the way she needs Your help? I trust you for it. I thank you for it. I thank you for being God in their life and in mine.
May Your presence be revealed as they seek Your face and communicate with You in full surrender. We are Yours, God,-we belong to You. We love You Lord, please help us to love You more and be obedient to Your word always."
In Jesus Name 
amen.