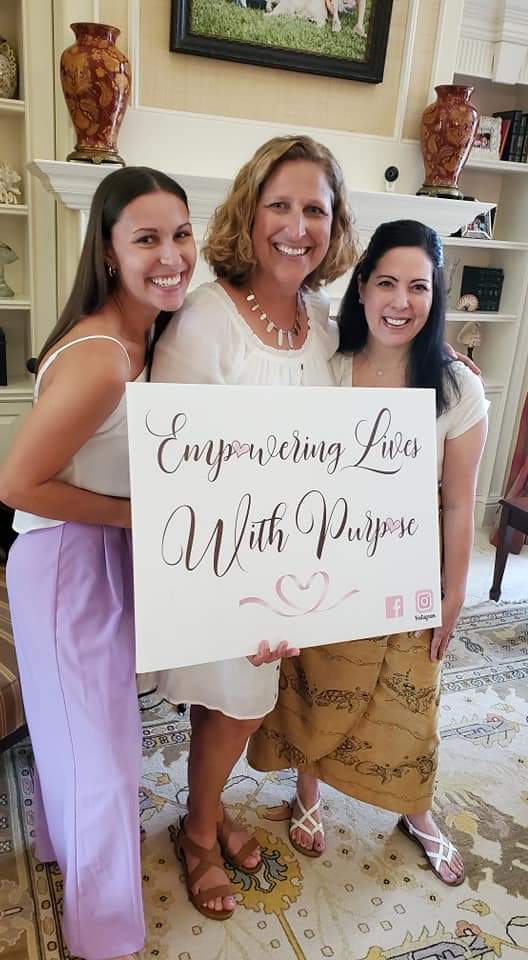 EMPOWERING LIVES WITH PURPOSE:
Many of us walk this earth and play the part of a "good Christian" but if we compare our sins to the sins of others, we can fall quickly thinking our sin isn't as bad as another's.
This portion of scripture I'm going to share was life-changing for me about 13 years ago! When I first read it, I have to be honest,, I thought of others and not myself. God spoke to me clearly this one particular day and said…"this was ME!" I needed to make a complete 100% change in my life that I was living back then.
"Do you not know that the unrighteous will not inherit the kingdom of God?
Do not be deceived: neither the sexually immoral, nor idolators, nor adulterers, nor men who practice homosexuality, nor thieves, nor the greedy, nor drunkards, nor revilers, nor swindlers will inherit the kingdom of God. ( 1Corinthians 6:9-10)
God's word is 100% truth and this scared me to death! I saw my ugly sin as I read this scripture and realized I needed to STOP!
If we could only see that our every single sin is as big a deal as anyone else's, and if we choose our way instead of God's way, we are revolting against the God of the galaxies. There is no such thing as a "little" sin ladies.
Sin is sin, get rid of it if it's in your life!
The way to really see the truth about our sin is to see it in the light of who God is!
As I began to look at the scriptures and stop justifying my own sin as "not that bad," my eyes became opened to my own sin-stained life. My head hung in shame and disgust with myself. My sin could not be washed away by my own effort.
There was only one solution to rid my life of guilt of my sin and that was the blood of Jesus. God will forgive any sin from a repentant heart that desires forgiveness and change.
"If we confess our sins, He is faithful and just to forgive our sins and cleanse us from all unrighteousness."  (1 John 1:9)
Break free from the bondage of sin. Turn to Jesus. The truth is you are powerless to do it on your own.
"Apart from Me," Jesus said, "you can do nothing" (John 15:5)
As sisters of the cross who really love you, we want to appeal to you to stop living with sin in your life especially if you can say this scripture in Ephesians describes you.
Do you want to know you are a child of God? Do you desire confirmation of an eternal home in heaven?
Acknowledge to God that you have sinned against Him and that you can not save yourself. Thank Him for sending Jesus to pay the penalty that you deserve by dying for your sin. By faith, believe in Christ to save you and receive His free gift of life. Tell God you want to turn from your sin and place all your trust in Christ alone. Thank Him for forgiving your sin.
If you have done this just this moment or ever in your lifetime, please share with an "amen!"
I'll be the first to say, "AMEN!"