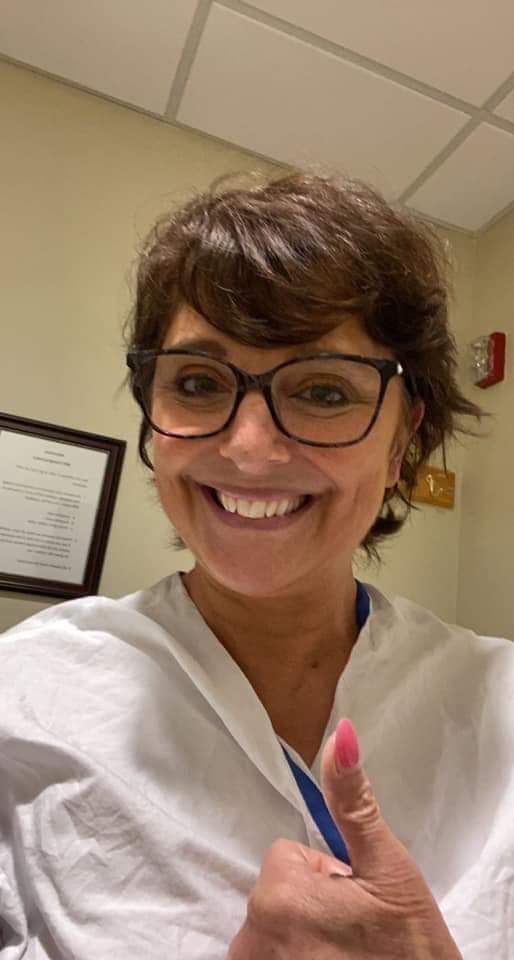 EMPOWERING LIVES WITH PURPOSE:
Beginning this week, it is with great pleasure we are introducing occasional guest "Women World Leaders writers and Authors". Please enjoy them. God has led them forward to share encouragement with us. May we pray for them and welcome our sisters with love and encouragement,  showing them support as they share with us what God has placed on their hearts.
It's definitely a privilege to be able to hear from women who are serving God wholeheartedly. This is a very exciting time for us as we begin to branch out, continuing to expand globally, and hear from sister  Women World Leaders around the world.
Deb Hogan: Guest Writer, WWL from Massachusetts.
As I prepare to have my 3-month scans for stage 4 pancreatic cancer, one of the challenges I face is wearing the dreaded Johnny. Something changes in me as I undress and don this uniform, the uniform of the sick. I have lived with a hereditary disease (Von Hippel-Linda's) for over 20 years now, so I should be used to putting on this garment. Yet, I am not. On the morning of my scans, I will fix my hair, apply makeup and choose clothes that make me look pretty. Yet, I know that once I look at myself in the mirror in the patient's dressing room I will be undone. Any confidence I will have before entering the changing area will be gone.
Maybe you can relate. You might not have to wear a Johnny like me, but you know how it feels to be defeated. It might happen when you compare yourself to others. The enemy loves when we take our eyes off of the Lord. We see an example of this in the book of Judges, when the angel of the Lord appears to Gideon and says, "The Lord is with you, Mighty Warrior." This should have made Gideon stand taller, but it does not. When the angel reassures Gideon that He is sending him to save Israel, Gideon replies, "Pardon me, my lord, but how can I save Israel? My clan is the weakest in Manasseh, and I am the least in my family." (Judges 6:15, NIV)
We can find ourselves identifying with Gideon looking at our circumstances and thinking we have nothing to offer. Yet, before Gideon did anything for the Lord, he was called "Mighty Warrior" because that is how God saw him.
What battle are you facing my sister? How is the enemy trying to defeat you? Remember God's word to Gideon, "Go in the strength you have… Am I not sending you?" (Judges 6:14, NIV)
God is sending me on a mission: to be His light to the doctors, nurses and fellow patients I will come in contact with. When I don the dreaded Johnny, I will stand a little taller, going forth in the strength I have knowing God is calling me "Mighty Warrior."
May you go forth Mighty Women Warriors and stand a little taller in the presence of the Holy Spirit as you go into whatever battle you are facing today.