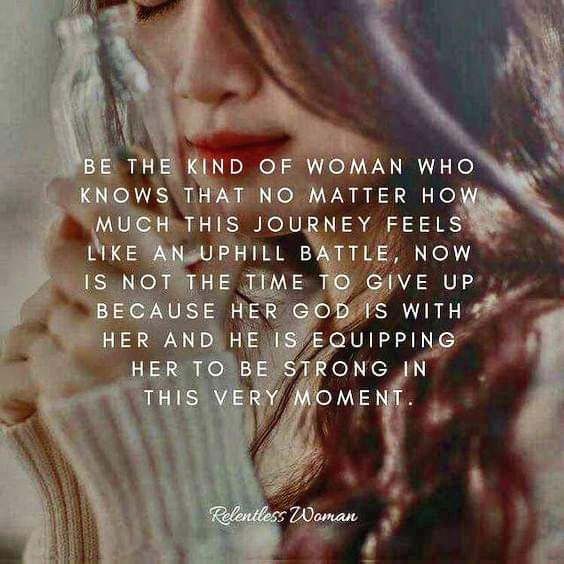 EMPOWERING LIVES WITH PURPOSE:
Daily we all battle in our flesh. One thing I think we can all agree on is the battle we face when the lies come at us are struggles, to combat them is not always easy either in our own flesh.
When the enemy throws a lie your way, you can pretty much know the opposite is true.
Here are some truths to encourage you.
When the enemy tells you
you're worthless:
"ACTUALLY, I'M WORTH EVERYTHING TO THE ONE WHO CAN STOMP ON YOU LIKE A ROACH!"
When the enemy tells you if you keep moving forward, I'll attack you on every side!
"ACTUALLY, GOD HAS GIVEN ME ALL AUTHORITY OVER YOU ON ALL SIDES, SO YOU'LL DO WHAT I TELL YOU TO- IN JESUS' NAME."
When he says our worst fears are about to come true!
"THE BIBLE TELLS ME TO FEAR NOTHING EXCEPT THE LORD ALMIGHTY. IF I FEAR HIM, I NEED NOT FEAR NOTHING ELSE."
When the enemy pounds in your head  that our breakthrough will never come:
"WELL, THE FACT THAT YOU'RE TAKING THE TIME TO BOTHER WITH ME MAKES ME THINK THE OPPOSITE IS TRUE. IN FACT, ANY DAY NOW, I EXPECT TO SEE GOD MOVE IN MY MIDST."
If he is telling you that no one likes you:
"JESUS LOVES ME, AND I RESEMBLE HIM MORE TODAY THAN I DID YESTERDAY.  EVEN WHEN YOUR LIES FEEL TRUE, GODS WORD IS TRUE, AND I CHOOSE TO BELIEVE HIM OVER YOU."
Ladies, combat the enemy with the Voice of Truth. He tells you a completely different story every time!
With God, all things become possible!