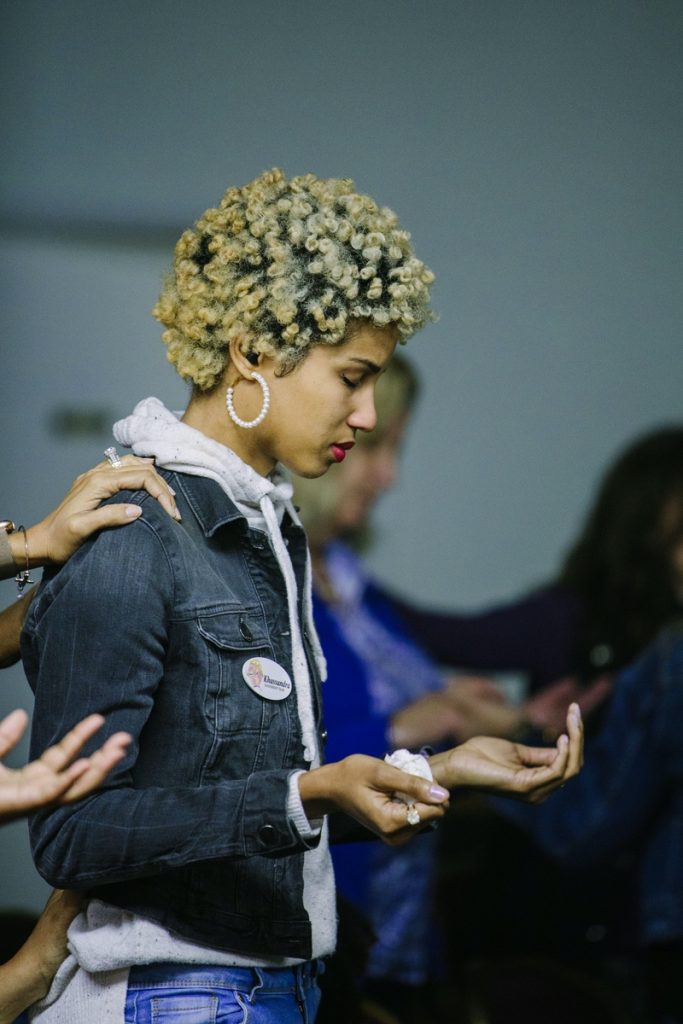 Pray With Us
You may add your prayer request to our prayer wall using the form below. Once your prayer request is received, we will share it according to your instructions. Feel free to submit as many prayer requests as you like!
Praise report... My oldest brother, Andre, was discharged from the hospital last night for his pneumonia. He is able to recuperate from home, as long as his oxygen levels stay where they are or get better. Thank you so much for your prayers! God answered those prayers!
Received: July 31, 2021
I am in need of prayers I will be having surgery on August 25th, they are telling me it will be 6 hours to remove several tumors and complete hysterectomy and trusting there will be nothing on my intestines, if there is, they will remove damaged partI'm frightened, but trusting God & hanging onto His promisesthat by His wounds, I am healed!
Thank you ladies, for praying for me️
Received: July 30, 2021
Please pray for my mother in law Rosemary Sammarco. She is in a nursing home in Lake Placid. Has late stages of Alzheimer's. They called us today and told us it's time and that she will be leaving us within the next day or so. We are with her now. Praying for peace and comfort like only God knows how to give. Thank you️️️
Received: July 27, 2021
Please pray for Gary and his battle with addiction.
Received: July 27, 2021
My oldest brother, Andre, was admitted into the hospital in NC Saturday with bacterial pneumonia and is on heavy antibiotics. The doctor tested him for Covid in his office because all the symptoms are identical, but he tested negative. A few days later, he was much worse and having difficulty breathing and extremely tired, coughing, etc. He is 75.
Received: July 27, 2021
For my ex husband's salvation and for reconciliation and restoration of our marriage.
Received: July 11, 2021
Please pray for people in South Florida who have been affected by the collapse of the condominium building - for families and workers to have strength.
Received: July 11, 2021
A friend has asked for prayer for her nephew that he would be open to God's ways.
Thank you for your prayers and support while I was in the hospital. I'm so grateful to be alive and to have witnessed to the hospital staff while I was there. Please pray for continued healing - God is able to do anything.
Please pray for my sister who has Alzheimers and for a friend who is healing from a hernia.
Received: July 10, 2021
We all know how Good and connected our Lord is in our lives. However the enemy is always wiggling his way into our lives to try to discourage us at every turn. My husband who has mild dementia, and I feel we have been hit with a Mac Truck! We are Tea and Coffee drinkers. Our Son who was in the Navy became an alcoholic (a very hard alcoholic) in the Navy after the first 6 years. We had no idea! He developed Thombrosis from drinking. He believes he has to drink to be outgoing and socialable because otherwise he is reclusive and has a serious minded personality. I know nothing about alcohol except several years back drank a glass of wine maybe once in six months. I need to find recourse of what I should be doing! Or better yet...believe and ask our Lord Jesus for HEAL our son! He is out of the Navy because of his medical condition. He has received several awards and was highly respected as an Air Traffic Controler. Even saved lives! He needs to be Healed and well enough to pursue a second career. I ASK FOR PRAYERS OF HEALING for our son and his Binge drinking addiction! Thank you for your love and kind support WWL's!
Received: July 7, 2021
I just got bbn out of the hospital 2 days ago. My best friend and my greast friend drove to the hospital. Hiis name has many names. Most of the time i call him PaPa Daddy. Whenever you go in a hosital you call all your friends to pray over you and Daddy PaPa is your accurator.
It took 7 hrs just to go through emergency. I kept praying and my sister who has aleizmers call me on my cell phone. She said she loved me and the Lord would be with me.At the time of the call she only about my legs. I was diagnosis with a bacteria and the emergency dr.was extremely itrated that i had it. The staff put on a 24 hr heart monitor and the specialist the dr.came. He said that my would be as one beat and the next best my heart didnt beat at all. Boy i was shocked.j Next a.m day was schedule for heart monitor near my heart.
Whoever sent me a get well card..thankl you. One woman trusted Jesus as her Saviour. I advise 2 nurses i would be driving home. I thank them for carring for me. I said iwould drive myself home. I told them i wouldnt drive on the interstate drive the regular route. I handed them 2 tracts a
said God bless youll.
Received: July 7, 2021