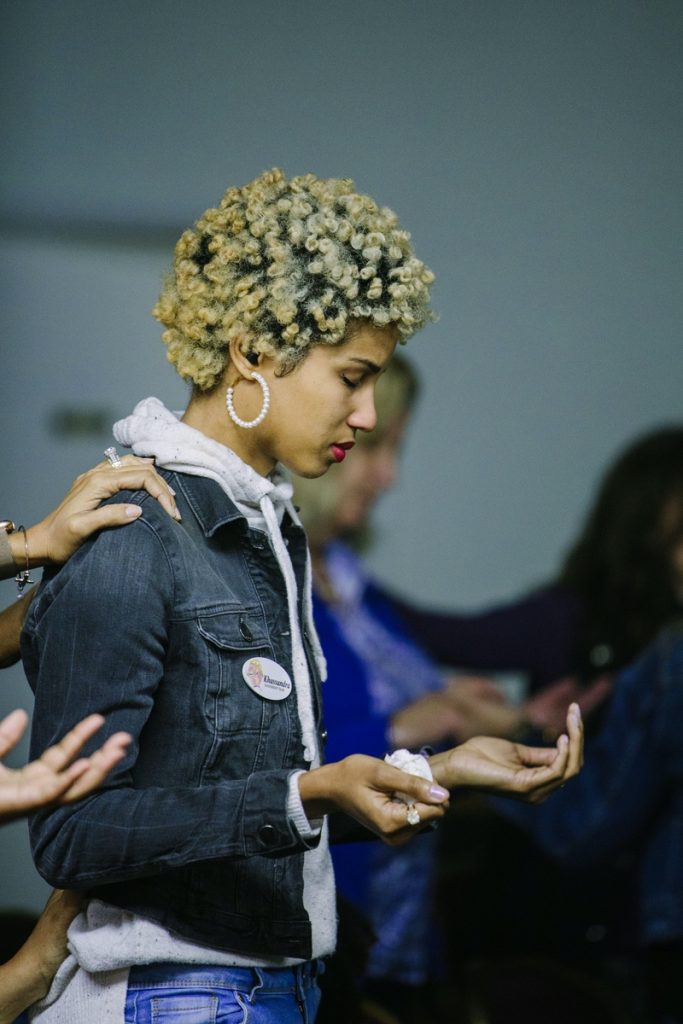 Pray With Us
You may add your prayer request to our prayer wall using the form below. Once your prayer request is received, we will share it according to your instructions. Feel free to submit as many prayer requests as you like!
Sweet ladies asking for prayer for my mom. My dad just took her to the ER congestive heart failure. She is very ill. Thank you
Received: August 22, 2021
The post below is from a dear girl who is asking for prayer for her dad . Tim is the Senior Pastor of First Methodist Church in Ft. Pierce. We adore this mighty man of God and ask you to stand along with us as we lift up the entire Wilcox Family. We have known the family for over a decade and we love them to the moon and back. I am going to thank you in advance and am already claiming victory over covid in the name of JESUS. love to you all, Claire
Hi friends ! As many of you know my dad has been in ICU for a couple days now battling COVID. Today at 5pm we will be meeting at Lawnwood Hospital to pray outside in the parking lot for my dad to completely heal ! If you are able to come out in pray over my dad tonight that would be greatly appreciated! I know my dad and I know he would want us to praise the Lord even in our toughest storms ! So please if you are free, come out tonight and join us in prayer ! There is power in prayer ! We will be meeting at 5pm at 2215 Nebraska Avenue East of the emergency room parking lot. The hospital name again is Lawnwood Regional Medical Center in Fort Pierce! Please wear a mask if you are able to come! If you can't join us in person I will be doing a Facebook live for everyone to join us in prayer through the comfort of their own home! God has my dad in his hands ! And we believe he will heal my dad ! Please join us today at 5pm ! See you soon !
Received: August 17, 2021
Please pray for Wednsday moving into new apartment in 55 plus retirement community. It's a big change for me. I have progressive ms. They cook and clean for you. Can take you to doctor, pharmacy, bank, etc ad needed. I'm happy for support but also have had to come to terms with needing the help. Please pray God provides finances to move everything from storage unit and to furnish this new smaller living space with right sized furniture. And that I make the right friends there. It is a tower community with hundreds of occupants in new area of town I'm not as familiar with, And that I find new church home. Thank you.
Received: August 14, 2021
Please pray for a few of my friends - who have covid right now; Luis ( he's on a ventilator) Lance, Alan and Desiree. Desiree also suffers from anxiety. Please pray for John P who suffered a heart attack.
Lastly pray for a miracle or a match for Tyler who's in his 20's at the hospital with kidney failure.
I appreciate you all standing in prayer for my friends! God us able to do MIRACLES in their lives! We believe it and we receive it!
Received: August 11, 2021
Please pray for Danny a former coworker. He had two skin cancer spots on neck removed. Just found out he has two masses on his brain. Going into surgery on Tuesday. Please pray God guides all involved with surgery and protects him from infection. And healing is swift.
Received: August 8, 2021
UPDATE:
My friend Marianne's husband Joe posted:
Today my beautiful bride, the Mother of our three children, entered the gates of Heaven to be with her Lord and Savior, Jesus Christ! Our hearts are broken and experiencing extreme sadness with our loss, but we are also rejoicing, because we know she is in Paradise worshiping the Lord with all our family and friends who have gone before her!
Thank you all for the prayers and support. We will never forget it.
2 Timothy 4:7
I have fought the good fight, I have finished the race, I have kept the faith.
Received: August 7, 2021
Please pray for my friend, Marianne, who had a brain aneurysm last week. We are believing God for a miracle. Marianne moved both her right and left toes voluntarily. Tests were done today to see if there is any brain activity and they will take her off the ventilator for a short time to see if she attempts to breathe on her own. Lifting up her husband Joe and children; Holly, Ashley and Joey.
God is the GREAT PHYSICIAN!
Received: August 3, 2021
Please pray for Benita Apple who was diagnosed with terminal cancer.
Received: August 3, 2021
Please pray for my friend Stephanie's Mom, Macie Louise Goode, who has Stage 1 lung cancer. This Friday is her 4th round of chemo and 4 remaining as well as daily radiation. Stephanie and her family appreciate everyone's prayers.
God is able!
Received: August 3, 2021
Please pray for my nephew Cody Crisp who is in the hospital in ICU with COVID. Thank you!
Received: August 1, 2021