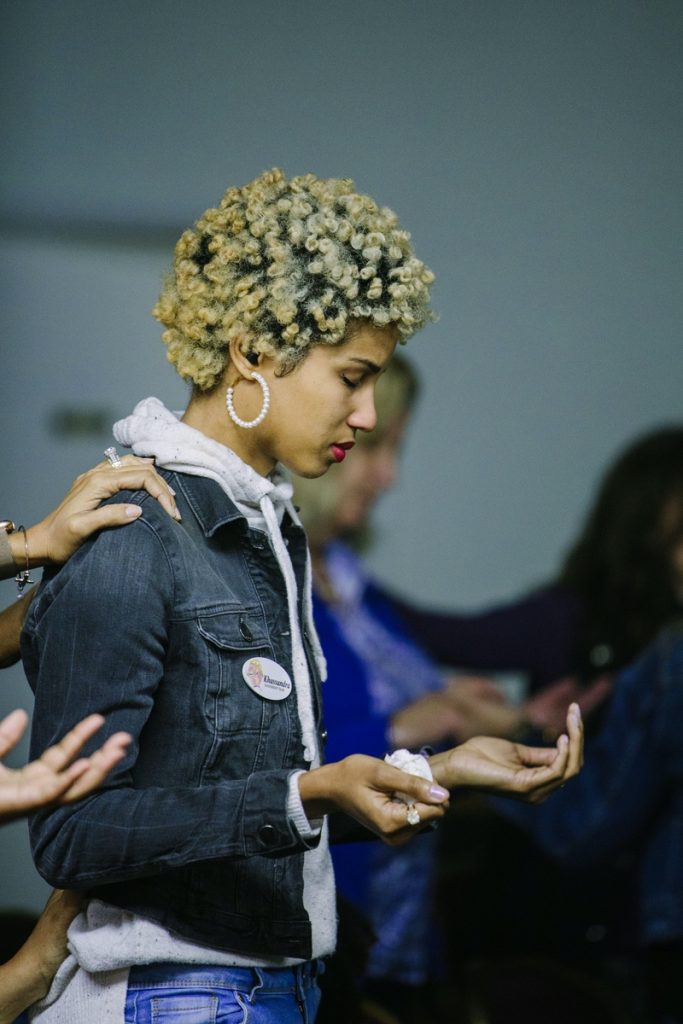 Pray With Us
You may add your prayer request to our prayer wall using the form below. Once your prayer request is received, we will share it according to your instructions. Feel free to submit as many prayer requests as you like!
Please for my recent friend I'm dating in hospital with blood clot in lower left lung. Please pray it dissolves. And doesn't move. Was given shot to dissolve. Pray no bad side effects. And that he is restored to better health. Had blood clot hit his heart 30 years ago. His mother passed with blood clot.
Pray Gods healing and victory and complete health better restored.
Received: September 11, 2021
Please pray for a Miracle for my friends son, Felix, who has COVID intubated and his kidneys are affected. I lift up the entire family and pray for peace and that they would draw to the Lord during this time. We honor Felix and all those serving our country.
Received: September 10, 2021
Please pray for Greg Solis who was taken via ambulance to the hospital suffering from COVID and double pneumonia with an oxygen level of 77. He has a wife and family. Pray for a complete healing. Grateful.
Received: September 5, 2021
Please pray for a miracle healing for my good friend, Jerry Simpson, in Texas, who is on a ventilator with Covid Pneumonia and his organs are beginning to fail. Please pray for his wife, Mary and their children and grandchildren, that God would strengthen them, comfort them and give them peace no matter what happens. They are expecting the worse, but praying for the best. They are all Christians, and Mary said this is the biggest trust issue with God she has ever had to deal with.
Thank you.
Received: September 1, 2021
Believe with me in prayer sisters: I get my next scan on 9/9, and I am believing and claiming full healing from cancer in Jesus name. Believe with me in prayer that God has restored my health and that he will be glorified through this miracle! thank you! Kristina
Received: August 31, 2021
Please pray for my adult daughter Kristen she is missing. She has been fighting a battle taking excstacy off since a bad divorce, She has cutoff contact with entire family. Please pray for her safety, provision for shelter and food, and that God brings right Godly people to help her get free and back on track. And that I hear from her. Thank you.
Received: August 26, 2021
UPDATE:
I just got a text message from my sister-in-law, Susie, that my brother, Tony, is in his very last days. She said the nurse told her this would be a good time for family to schedule a call and say their last goodbyes to him (he is unable to talk and respond, but can hear us, and smiles). My call is at 10am today.
Please pray for him to feel God's presence and comfort as He leads him peacefully into eternity. Also pray for his wife, Susie, and daughter, Katelyn, for God's peace, comfort, and strength. This has been a very long road for all of them and has taken a toll on the family as well. Even though they are expecting his passing, we know it's difficult to deal with.
Also pray for all of us, his sisters and brothers, as we say our final goodbyes. I pray we will see him again in heaven.
Thank you for all your prayers.
Received: August 23, 2021
Pray for Jen as her life has has spiraled in many additions. She says she is a believer. She has a huge tumor in stomach. Chronic pain from sitting at a bus stop. A sheriff was speeding and hit her. Her body was air lifted in the air and landed back on the ground.
She said she stopped drinking. She wants a new pain doctor. Pray for healing.
Received: August 23, 2021
Sweet ladies asking for prayer for my mom. My dad just took her to the ER congestive heart failure. She is very ill. Thank you
Received: August 22, 2021
The post below is from a dear girl who is asking for prayer for her dad . Tim is the Senior Pastor of First Methodist Church in Ft. Pierce. We adore this mighty man of God and ask you to stand along with us as we lift up the entire Wilcox Family. We have known the family for over a decade and we love them to the moon and back. I am going to thank you in advance and am already claiming victory over covid in the name of JESUS. love to you all, Claire
Hi friends ! As many of you know my dad has been in ICU for a couple days now battling COVID. Today at 5pm we will be meeting at Lawnwood Hospital to pray outside in the parking lot for my dad to completely heal ! If you are able to come out in pray over my dad tonight that would be greatly appreciated! I know my dad and I know he would want us to praise the Lord even in our toughest storms ! So please if you are free, come out tonight and join us in prayer ! There is power in prayer ! We will be meeting at 5pm at 2215 Nebraska Avenue East of the emergency room parking lot. The hospital name again is Lawnwood Regional Medical Center in Fort Pierce! Please wear a mask if you are able to come! If you can't join us in person I will be doing a Facebook live for everyone to join us in prayer through the comfort of their own home! God has my dad in his hands ! And we believe he will heal my dad ! Please join us today at 5pm ! See you soon !
Received: August 17, 2021