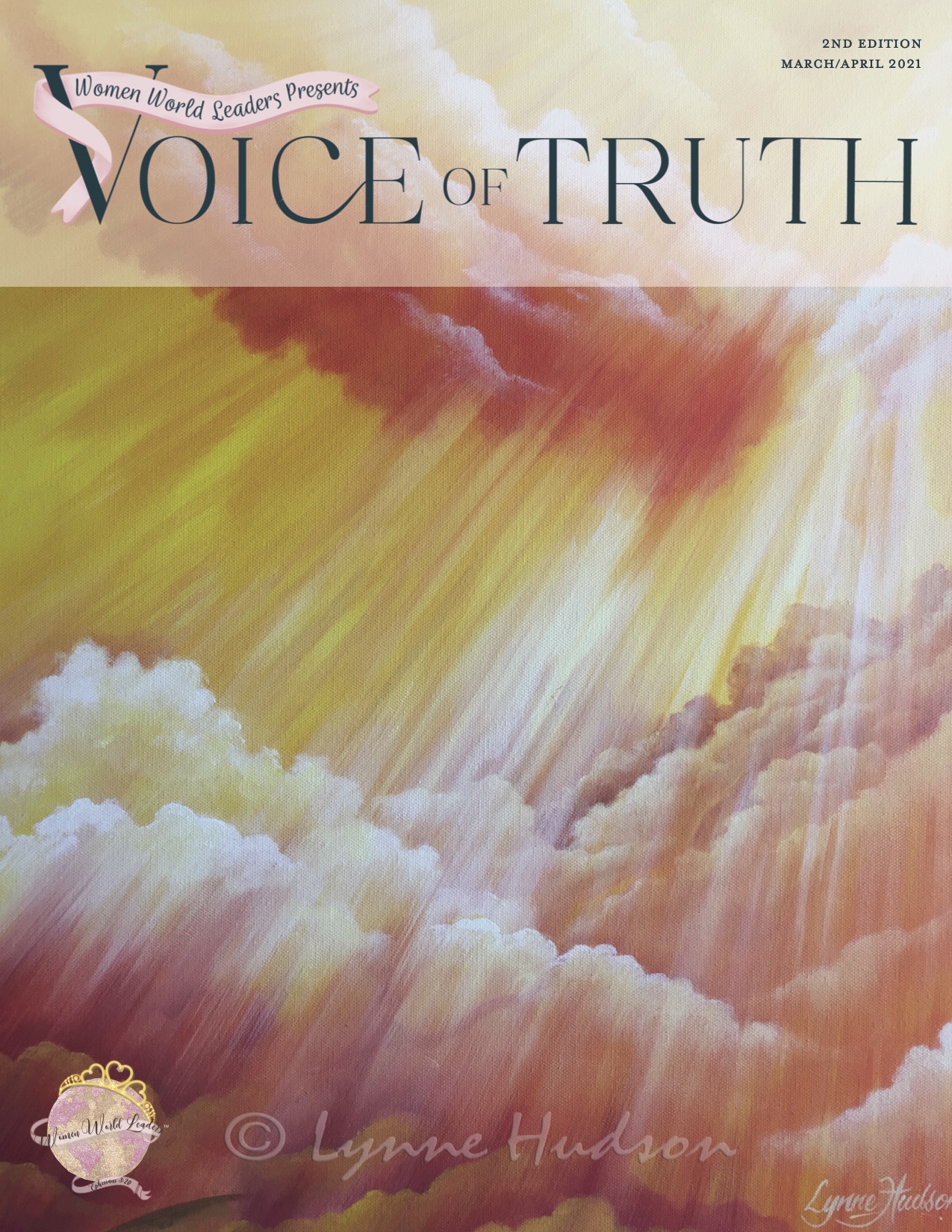 A yearly complimentary subscription Voice of Truth Magazine
Mission Statement: Heralding His love & Word through writings & the creative arts to the ends of the earth.
The Voice of Truth publication exists to glorify God by proclaiming encouraging and relevant Biblical truth to women from all walks of life within today's culture. By connecting inspirational writings, creative arts, sound Biblical teachings and thought-provoking articles, we seek to mobilize women across the globe to answer God's specific call to use the gifts and skills He has entrusted to every believer. We aim to support and serve those desiring to be an influence of godly leadership within their given domain, whether in the home, the community, or the workplace. Our desire is that every woman would experience the joy of discovering God's unique role for her in fulfilling The Great Commission (Matthew 28:19-20).
Co-founded by Carrie Christopher & Kimberly Hobbs
Graphic Design by: Kayla Follin
Prophetic art cover and creative art by:
Lynne Hudson
https://www.lynnehudson.com.au
View March/April 2021 Issue
We invite you to receive your complimentary subscription. On a bi-monthly basis, we will mail a print copy to all U.S. households and an electronic edition to each subscription request.
Please note, we are faithfully trusting God to provide all of the financial means necessary to make this content free of charge, however if we are ever unable to mail a printed copy, you will still receive an electronic one.
Psalm 68:11
The Lord announces the word,
and the women who proclaim it are a mighty throng
Subscribe down below to receive your complimentary subscription
Magazine Subscription
"*" indicates required fields
*Please note by filling out this contact form, we will also add you to our main communications mailing, email and contact list*
Questions email us at info@womenworldleaders.com