Our Newest Edition Voice of Truth: 9th Edition, Quarter III 2022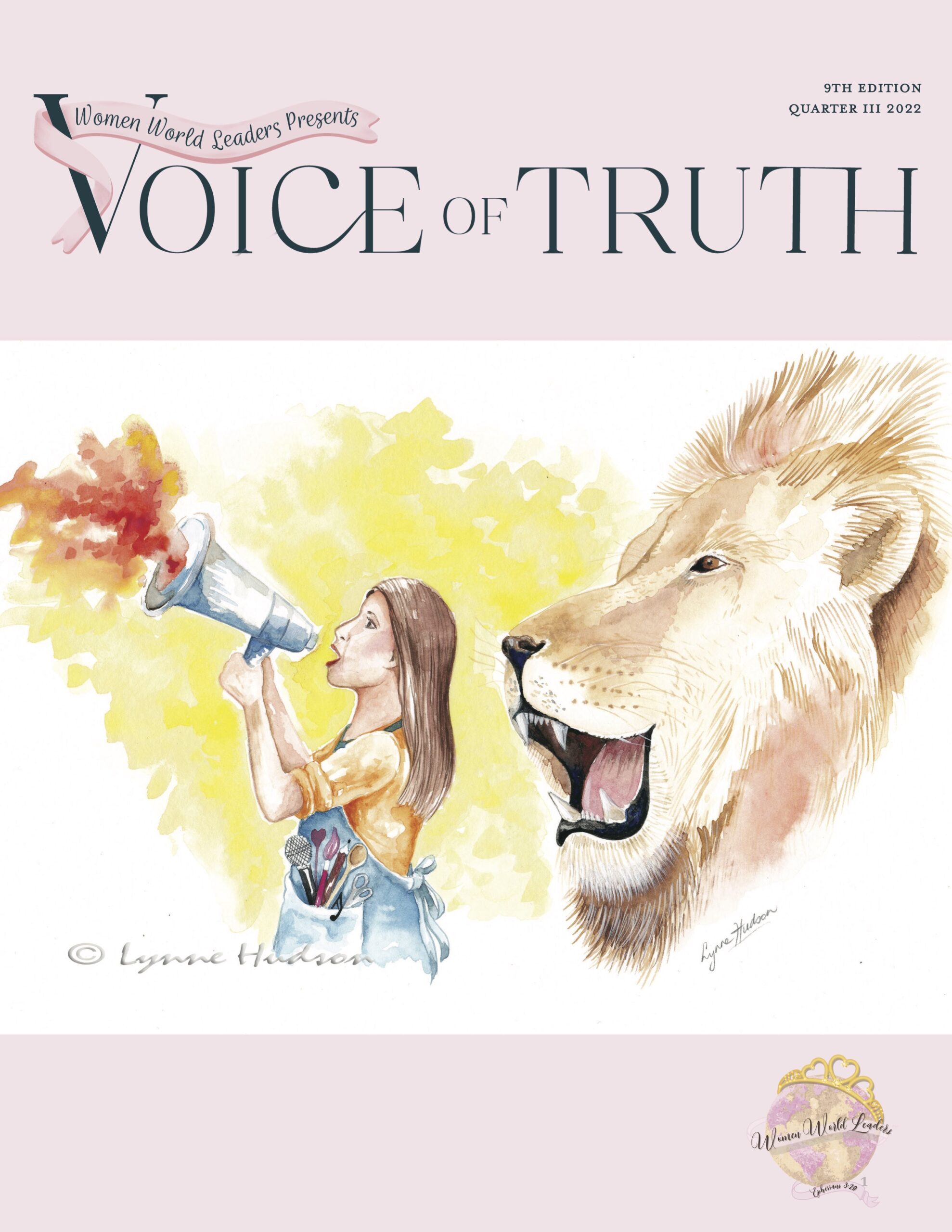 A quarterly publication Voice of Truth Magazine
Mission Statement:
Globally investing in the lives of women discovering their lifework and purpose within God's design. In developing areas of specific ability and gifts, women find power to serve in God's grace, a unity of fellowship among believers, and joy of experiencing the exceeding abundance of God's glorious work.
Co-founded by Carrie Christopher & Kimberly Hobbs
Graphic Design by: Kayla Follin
Cover art by: Lynne Hudson https://www.lynnehudson.com.au
View Quarter III 2022 Issue
View Previous Editions
Psalm 25:5 (NIV)
Guide me in your truth and teach me, for you are God my savior, and my hope is in you all day long.
We invite you to receive your complimentary subscription with a monthly recurring donation. On a quarterly basis, we will mail a print copy to all U.S. households with a recurring donation and a free digital version to everyone who is signed up using the form below.
Each copy is estimated to cost $10 and is directly funded by the ministry. Please visit our donate page to contribute and receive your physical copy of the magazine.
Please note, we are faithfully trusting God to provide all of the financial means necessary to make this content.
Subscribe below to receive your complimentary digital subscription. We accept subscriptions on a rolling basis, but require renewal each calendar year.