WWL Bible Study with Marli Brown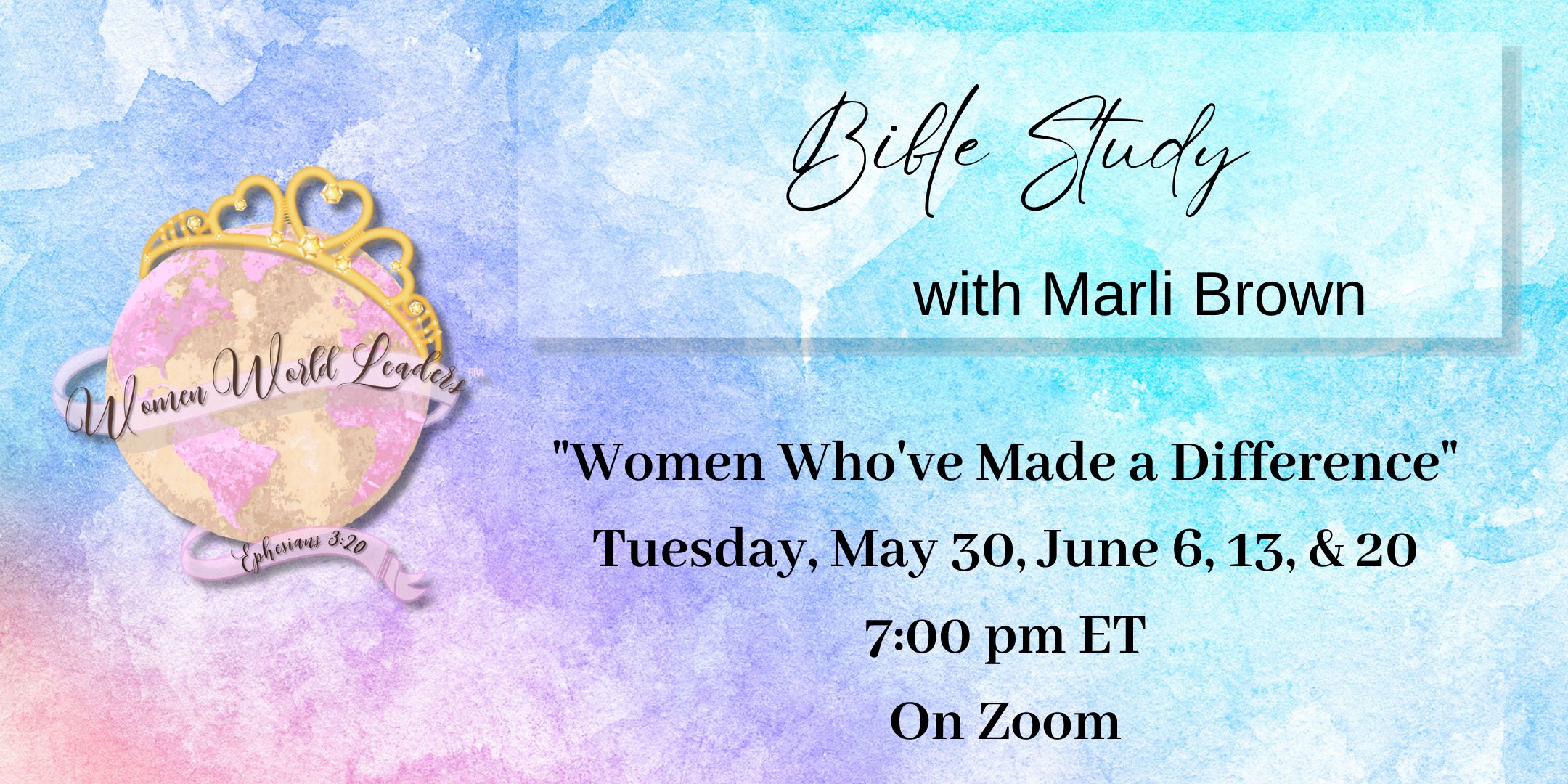 Do you know that one woman…the one who has a quiet and gentle spirit and
always seems to know exactly what to say? She never over speaks her mind and
always communicates her thoughts clearly and quickly. She understands her
feelings perfectly and controls her emotions in every situation. She also walks in
the Fruit of the Spirit in all occasions….because, well, that's just who she is.
Do you know her?
Neither do I because she doesn't exist.
But I do know a lot of women who have made a tremendous difference in the
history of the world – as well as in my life. Some of them really got it right; others
got it tragically wrong, and yet, they all affected me. They taught me to love,
forgive, surrender, pray, worship, battle — the list goes on and on.
Join Marli Brown  as we open the Scriptures and meet some of these women who have
truly made a difference.
Marli Brown is a gifted speaker, author and musician with a unique style of
communication. A dynamic story teller, she uses humor and everyday
situations to describe the love, mercy and grace of God. Marli grew up in
Brighton, Michigan, earned a BA in Psychology from William Tyndale
College and was ordained with the ECA in 2006. She is the author of
Ridin' Shotgun which recounts her family's journey of living on the road
in an RV for eight years. Marli and Randy have been married for
35 years and serve together in a full-time worship concert and speaking
ministry ( www.randyandmarli.com ). They make their home in Grand
Rapids, Michigan where their daughter is a worship leader and their son is
a newlywed. They enjoy the company of two dogs and each other!
Click here to register – don't forget to use the promo code WWL!
Event Details
Date:

May 30

Time:

7:00 pm - 8:00 pm

Categories:
Organizer:

Women World Leaders

Email:

info@womenworldleaders.com