Communication Seminar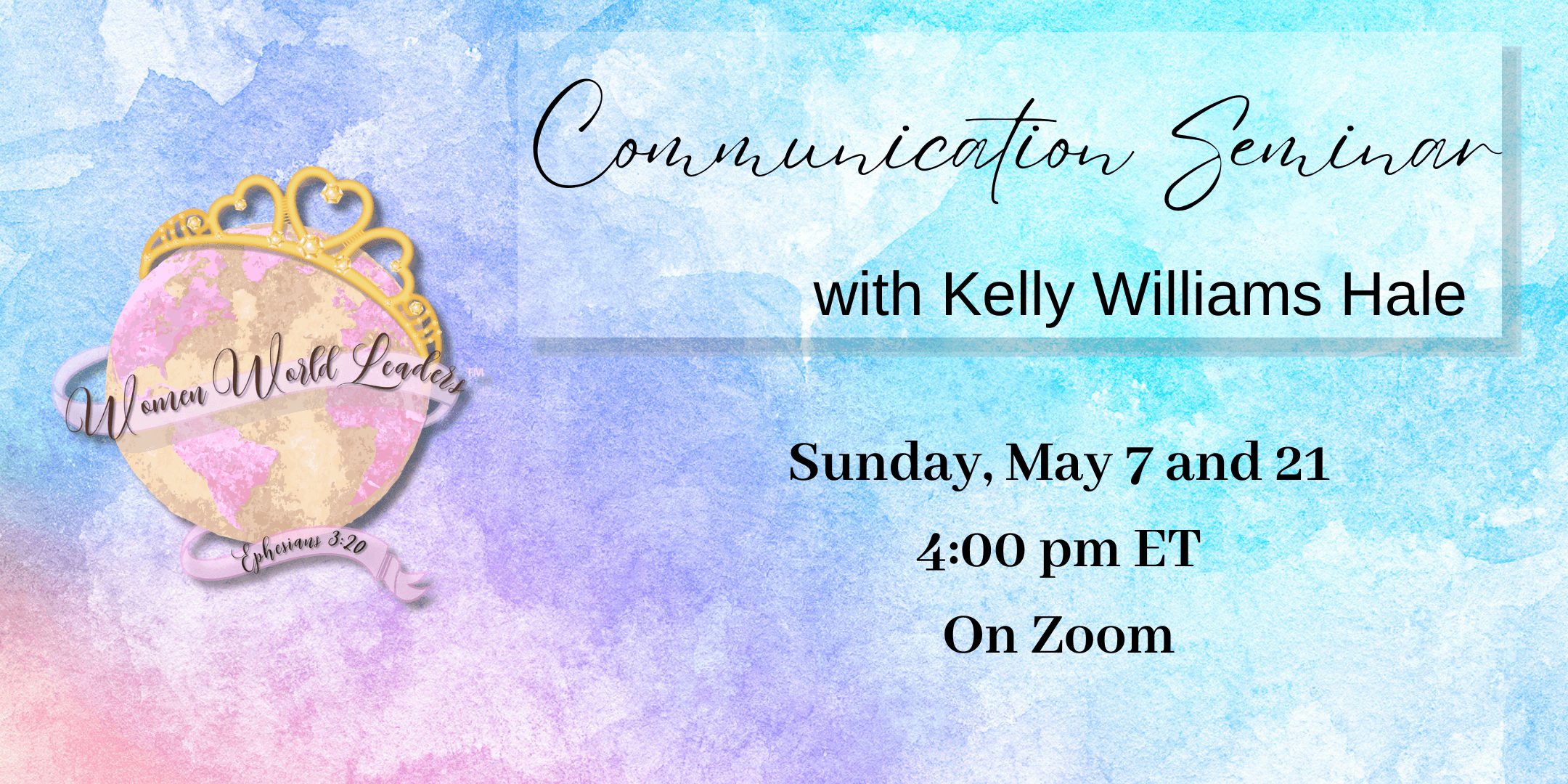 Join Kelly Williams-Hale for our May seminar: Unlocking the Secret to Communicating!
• Sunday, May 7th at 4pm ET
• Sunday, May 21st at 4pm ET
Life can be puzzling. People can be puzzling. But above all, your relationships can be most puzzling. Let's face it: All life is about relationships: personally, professionally, and socially. Do you wonder why some people are so easy to love, work for, and befriend, while constant effort is required to build and maintain a healthy relationship with others? What part do you play in making the relationships in your life work?
Every relationship begins with YOU. Who are you? Do you really understand why you think and behave as you do? Imagine the power of truly knowing yourself, what motivates you, and how you impact the relationships in your life.
The Color Code is the most revolutionary and ACCURATE measurement of your personality available on the market today. Once you have learned the Color Code you will never see yourself or others the same again! The Color Code is your best bet for understanding how to make sense out of life's relationship puzzles.
Click here to register (or contact Julie at julie@womenworldleaders.com)
Event Details
Date:

May 7

Time:

4:00 pm - 5:00 pm
Venue:

Zoom

Address
Upcoming Events